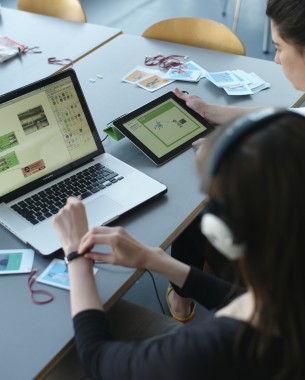 PifPafAbout from Al Ma on Vimeo.
Pif Paf is a learning system designed to teach teenagers how to program in a fun, playful and memorable way. It makes use of physical and digital environments.
To visit the blog …
An Associate Lecturer for London College of Fashion, University of the Arts since 2006, and a visiting lecturer for NTF in Ljubljana, Slovenia; and IMA in Istanbul, Turkey. Working with BA and MA students.
Working as a design tutor,delivering creative …