Circus of Light – on Kickstarter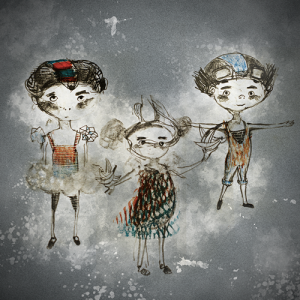 Circus of Light is a beautifully illustrated point and click video game (for iOS, Mac, PC and Linux) that takes you on a magical journey through the nordic forest. It is the story of a unique circus show which only happens in an instance of lightning striking the "Synchronor", a mystic machine that contains the artist's 'shine'. As a storm approaches, Åska, the circus director wants to start the "Syncronor" – but the shine of the circus artists has been stolen by the grumpy, magic hating neighbour and the machine won't work. She embarks upon the journey to recover the artist's shine and once again perform under the thunder and lightning of this tactile game universe.
Circus of Light is a game for the explorer and adventurer in every one of us, for anyone who loves unravelling hidden secrets and riddles, for lovers of magic, cheekiness and beauty. It will be a video game for everyone, even for those of you who don't usually play computer games.
Please help us achieve our goal by supporting us here:
http://www.kickstarter.com/projects/1657341933/circus-of-light
and facebook:
http://www.facebook.com/pages/Circus-of-Light-on-Kickstarter/546284682054046